Therapy Xperts Maynooth
Team Bios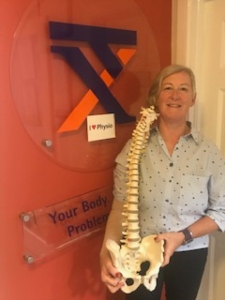 Mairead O'Riordan, MSc, MISCP
Practice Principal, Lead MSK Chartered Physiotherapist
Ergonomic & Occupational Health Consultant Physiotherapist
Read more about Mairead
Mairead established Maynooth's first Private Chartered Physiotherapy practice in 1992. With nearly 40 years clinical experience, including a decade as Senior Clinical Teacher in Trinity College Dublin School of Physiotherapy, junior roles in The National rehabilitation Hospital and St Vincent's Hospital, she has extensive experience in the assessment and treatment of orthopaedics, musculoskeletal (MSK) presentations and sports injuries. She is especially keen to assist return to a full active life after chronic pain, injury or illness.
As Practice Principal, Mairead sets the tone for the TherapyXperts team, with a firm emphasis on clear assessment, physiotherapeutic diagnosis, considered appropriate treatment, coupled with best advice and education.
Mairead's Clinical Specialties:
Spinal Pain: Neck & Back, acute & chronic
Knee pain & Running injuries
Frozen Shoulder
Temperomandibular joint dysfunction
Rehabilitation & return to sport
Postural dysfunction
Occupational Health & Workstation/ VDU testing, risk / injury assessment in the workplace, phased return to wo
Post Graduate Education:
Mairead, a life-long learner,completed an MSC in Physiotherapy in 1998, with a Distinction in her experimental Thesis on Neck Muscle dysfunction testing. She continues to attend CPE events, both in Ireland and internationally on a regular basis.
Other Interests:
An avid fiction reader, Mairead adores sewing, designing and making most of her own clothes. She is an active member of the Plurabelle Paddlers Breast Cancer Dragon boat team, competing at regattas at every opportunity. She also loves walking.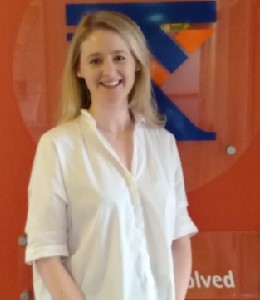 Fiona McCabe, MISCP, BMAS
Senior MSK Chartered Physiotherapist
Medical Acupuncturist
Read more about Fiona
Fiona qualified from TCD in 2006 with a BSc in Physiotherapy.  She quickly sought to specialise in musculoskeletal and sports injuries whilst working in a number of private practices in Dublin and Kildare and pursuing her lifelong interest in Irish music and culture.
An avid musician and dancer, she was in the Cast of Riverdance from 2007 to 2016, promoted to Lead Dancer for 2011-13. In 2013, she took the role as Chief Medical Officer and Physiotherapist in both the US and China in both 'Riverdance: The show' and 'Heartbeat of Home', respectively.
On retirement from professional Irish dancing she took up a permanent role as Senior MSK Physiotherapist at TherapyXperts Maynooth in 2016.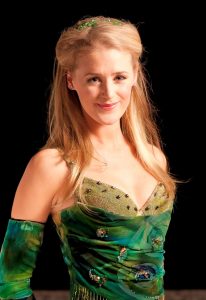 Fiona as Lead Dancer in Riverdance Abhainn Group in 2012 
To this day Fiona continues to consult on behalf of The National Theatre of Ireland, The Abbey and The Gaiety Theatre in treating stage actors and performers.
Fiona's Clinical Specialities:
Dance injuries
Headache & Neck Pain
Foot Biomechanics & Orthotics
Osteoarthritis of the Hip & Knee
Medical acupuncture and Electroacupuncture
Post Graduate Education:
Fiona has successfully completed many postgraduate courses including:
Certificate in Myofascial Trigger Point Release (Travell and Simons),
Spinal Manual Therapy (Robinson and Hall) and
Pilates coaching programs with the Australian Physiotherapy and Pilates Institute (APPI) encompassing antenatal and postnatal care.
Western Medical Acupuncture. She is affiliated as a member of the British Medical Acupuncture Society (BMAS) and is currently working towards completing her Diploma in medical acupuncture with BMAS.
Other Interests:
Ever the dance and theatre enthusiast, Fiona is an accomplished classical pianist and traditional Irish fiddle player. She writes regular blogs for her own fashion blogging website in her spare time. She holds an Irish dance teaching (TCRG) and adjudicator (ADCRG) qualification with An Coimisiún Le Rincí Gaelacha, traveling locally and interantionally to adjudicate at feiseanna.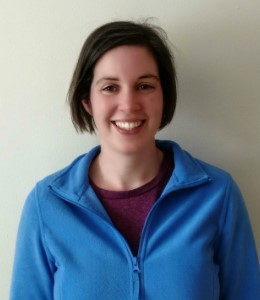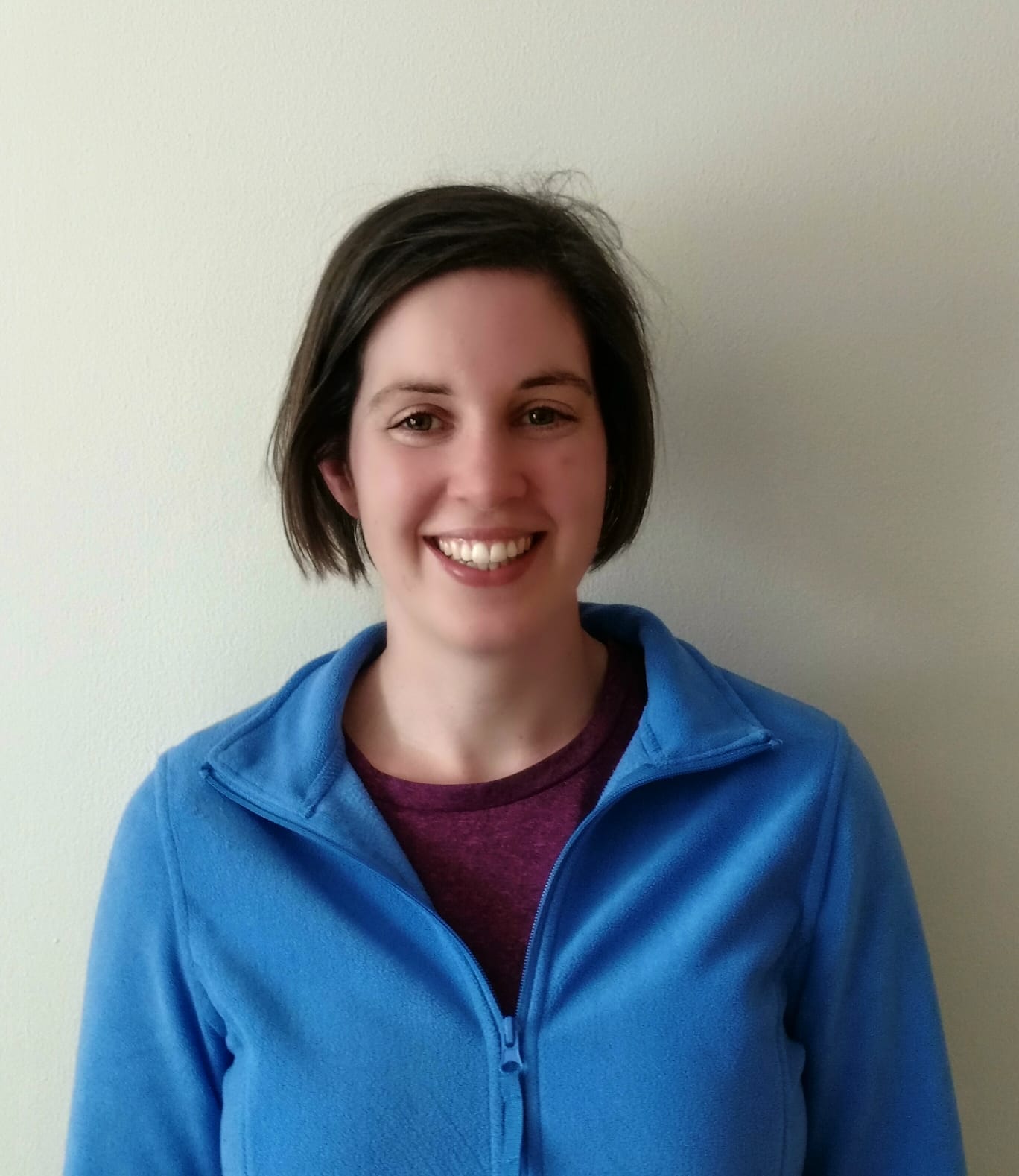 Amie Weld, MCSP, Pilates APPI
Senior MSK Chartered Physiotherapist.
Pilates & Medical Rehabilitation.
Read more about Amie
Amie trained as a Chartered Physiotherapist in The U.K, qualifying in 2009.  She worked in The NHS until returning to Ireland in 2018, gaining a wide-ranging clinical experience, including musculoskeletal, orthopaedic, neurological, care of the elderly, manual handling and even Veterinary Physiotherapy.
From mid Kildare, Amie joined us in March 2019 as our Pilates & Medical Rehabilitation Specialist.  Taking up to 5 classes per week, patients report excellent feedback on Amie's approach to Pilates and her teaching style.  With a strong clinical background, she presents graduated classes with good variation in exercises, and is already renowned for her attention to detail.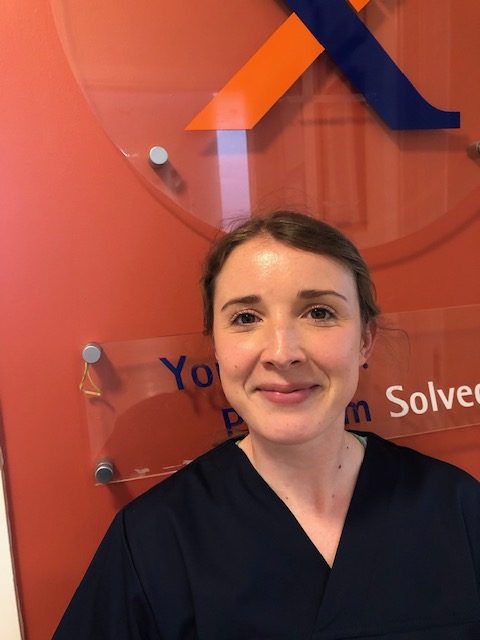 Niamh Williams, MCSP, MISCP
Chartered Physiotherapist
Exercise & Rehabilitation Specialist
Fiona's Locum
Read more about Niamh
Biography
Niamh qualified with a first-class honours BSc from Northumbria University in Newcastle, England. She then went on to work in the NHS for two and half years completing 6-monthly rotations across all disciplines, finishing with a 9-month rotation in MSK.
During these rotations she experienced a variety of settings including A&E, ICU, Rehab wards, Orthopaedics, Community Neuro and MSK, giving her a wide variety of conditions and injuries to assess, manage and treat with patient centred care.
She spent 6 and half years in the UK and then went travelling to South East Asia and Australia. She is originally from Lucan and is now delighted to be back living there after 7 years away.
Interests:
The knee: having ruptured both ACL's requiring a lengthy rehab on both occasions Niamh has a keen interest in this area.
Pain: Niamh regularly attends online CPD courses on the topic of pain and completed her thesis in this area.
The Neck: received specialist training on treating the neck.
The Spine.
The Shoulder: particularly tendinopathies and frozen shoulder.
Orthopaedic complaints: hip/knee replacements/surgeries, Osteoarthritis.
Achievements:
Niamh received a Star Award whilst working on a Rehab Ward over the winter for her contribution and dedication to the running of a new pilot Ward. This was a physiotherapy led Ward working alongside the MDT to facilitate the timely discharge of medically well patients, thus freeing up medical and surgical beds on other wards.
Sepsis Champion: Completed a 2-day training on sepsis and educated the team on the information gathered.
Basic Life Support.
Hobbies:
Niamh played hockey both in Ireland and England to a high level throughout University and later for various clubs. She was part of the winning Stan Calvert Cup Team 3 years in a row. She has coached hockey at secondary school level to both boys and girls and is currently a primary school coach.
She is an avid musician playing both flute and piano, completing all grades in piano. She has played in Brown Thomas store at Christmas and various other restaurants.
Niamh has a Division 1 All-Ireland Feile medal for winning the U14 Camogie Feile.
Niamh attended Grainne McArdle's ballet school for 10 years.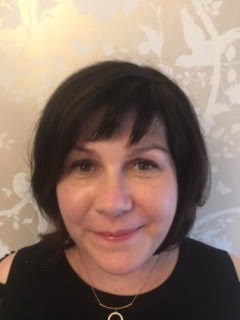 Elizabeth Culleton-Quinn, BSc (Hons) Physio, Med, MISCP
Consultant Continence Chartered Physiotherapist
Read more about Elizabeth
Elizabeth qualified from Trinity College, Dublin in 1989. She chose to specialise in Women's Health and worked clinically in female incontinence in The Coombe Women's Hospital and The Mater Hospital, prior to joining the Academic staff of the TCD Discipline of Physiotherapy in 1999 where she remains to date. Her research areas include pregnancy and childbirth urinary incontinence (female & male), bone health and breast cancer.
At TherapyXperts Maynooth we are delighted to avail of Elizabeth's knowledge and expertise the specialty of continence.
Continence Service:
Elizabeth accepts both medical and self-referrals. Initial consultation, which is booked through TherapyXperts is of 1 hour duration, with detailed assessment (including consented internal exam if appropriate ) and a management strategy of advice, individualised graduated pelvic floor exercise regime, and electrotherapy and biofeedback as required.
Follow-up sessions are of 30 minutes duration.
This unique local service has been warmly welcomed by local GPs and boasts many delighted patients who have put years of urinary discomfort behind them!
To make an appointment, call us on 01 6289341