Pilates Spinal Rehabilitation Classes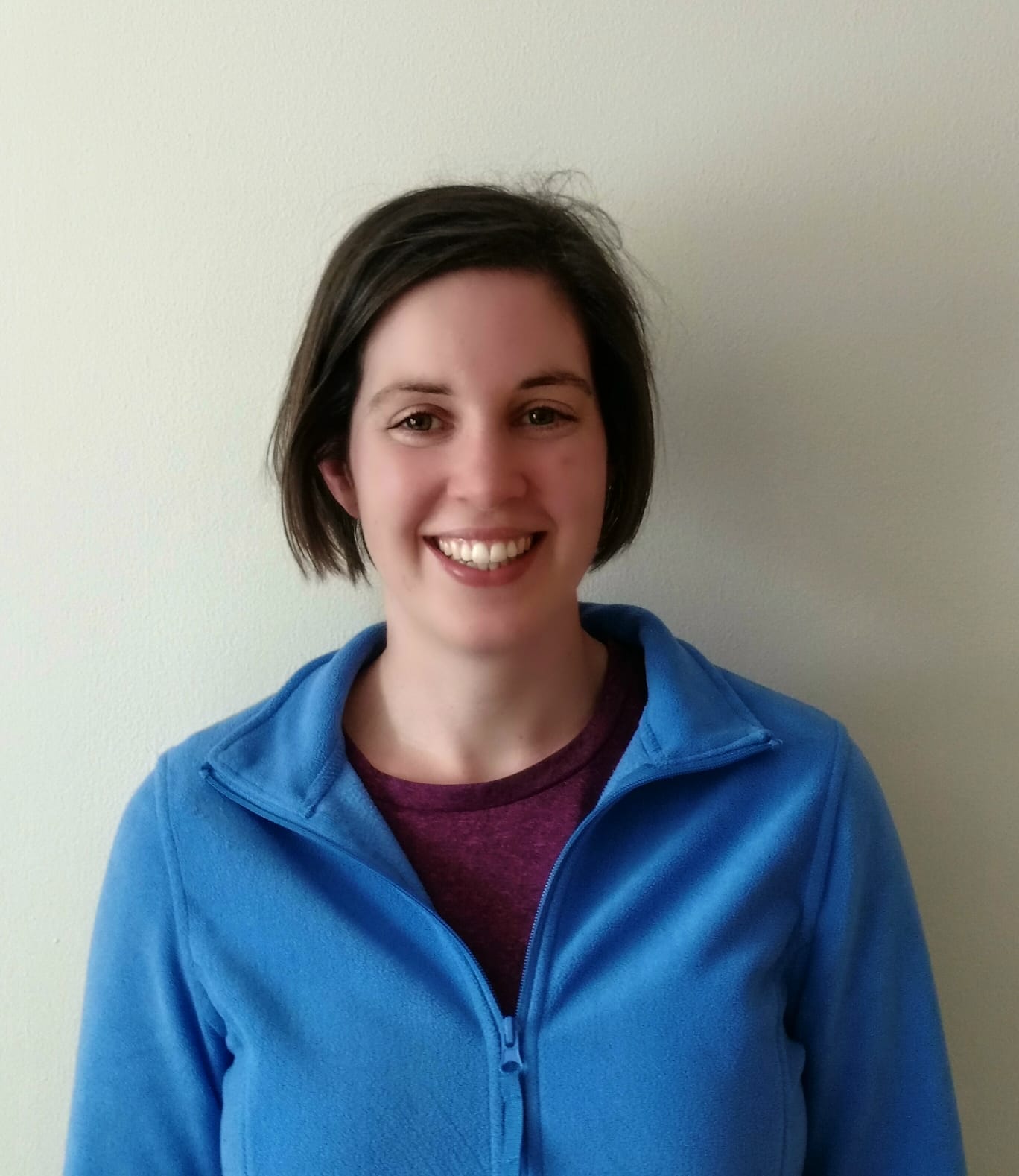 Amie Weld, MCSP, Pilates APPI
Senior MSK Chartered Physiotherapist, Pilates & Medical Rehabilitation
Amie trained as a Chartered Physiotherapist in The U.K, qualifying in 2009.  She worked in The NHS until returning to Ireland in 2018, gaining a wide-ranging clinical experience, including musculoskeletal, orthopaedic, neurological, care of the elderly, manual handling and even Veterinary Physiotherapy.
Read more about Amie
From mid Kildare, Amie joined us in March 2019 as our Pilates & Medical Rehabilitation Specialist.  Taking up to 5 classes per week, patients report excellent feedback on Amie's approach to Pilates and her teaching style.  With a strong clinical background, she presents graduated classes with good variation in exercises, and is already renowned for her attention to detail.
View the TherapyXperts Pilates Autumn 2019 Schedule
TherapyXperts Pilates Autumn 2019
Following classes available for upcoming term (7 weeks).
Places must be booked & paid online via our website therapyxperts.com
Classes commence on time & are of 55 minute duration.
All classes are held upstairs in The North Kildare Club
Full equipment is provided.  Wear comfortable exercise clothing
Commencing Tuesday 17th September, until Tuesday 29th October (inclusive) 7 weeks
6.30 pm               Absolute Beginners
7.30pm                Advanced
8.30pm                Improvers
Commencing Wednesday 18th September, until Wednesday 30th October (inclusive) 7 weeks
10am                    Beginners
11am                    Mixed
Extra Class
Commencing Friday 20th September, until Friday 1st November  (inclusive) 7 weeks
12 noon               Improvers
TherapyXperts have provided Chartered Physiotherapist instructed Medical Pilates classes continuously since 2006. Held in the North Kildare Club, there are up to 8 separate classes per week currently on offer, each led by one of our team of Chartered Physiotherapists, with certified Pilates training.
With well over a decade of giving classes, our classes target rehabilitation post back and neck pain and reconditioning after injury or illness. Medical Pilates Spine Rehab Classes are ideal for moving from hands on treatment in the clinic to getting back to sport and leisure activities. Regaining spinal muscle strength has been shown as the most profound predictive factor for a future healthy spine.
Our classes, with a maximum of 9 participants, are offered at Beginners, Intermediate and Advanced levels. All classes are taken under the tutelage of our fully Pilates trained Chartered Physiotherapists. Their clinical Xpertise allows for optimal individual tailoring of each class to ensure best results.
Classes run in terms of 4, 6 or 8 weeks, depending on the calendar and are priced accordingly. All fees must be paid in full BEFORE the date of commencement. Refunds are not available for any missed classes. Please note all classes are held upstairs in The North Kildare Club
Newcomers to our classes are offered an individual 1-1 pre-class assessment in our Maynooth clinic, if wished (Cost €65) or at the least, must go through a phone interview with one of our team to take a medical history to ensure we place you in the most suitable class.
All classes held at The North Kildare Club, The Maws, Kilcock
If you would like to join or find out about any class please call us on 01 6289341 or email us @ [email protected], with the following information:
Your name, contact number& email, along with the day/time/ level you are interested in.
Please note that you place is NOT confirmed until we receive and acknowledge payment for a class.
So what's so special about Pilates?
Pilates is a moment system devised in the 1930s by Josef Pilates, who moved from Europe to New York just before World War 2.
Read more
His exercise system, noted for development of a string but lean trunk, or CORE, as it is now known, was rapidly adopted by the vibrant Hew York dance community, especially ballet dancers who needed to remain slim and lithe, yet incredibly strong.
New areas of research in back pain, mainly in Australia in the early 1990's identified that even one single episode of back pain causes local spinal muscles in the lower back to become inhibited during an episode of pain. This scientifically validated finding confirmed what physios knew intuitively, but what was surprising was that the researchers found that the local muscle inhibition or weakness WAS STILL PRESENT 6-12 MONTHS AFTER THE PAIN HAD FULLY GONE.
Two things emerged from this finding:
General exercises alone do not re-strengthen weakened back muscles and

Longstanding muscle inhibition is a definite predictive factor for future back trouble.
The research teams identified which exercises specifically re-strengthen the lower back muscles, coming up with the concept of 'CORE'. Physiotherapists all around the world took to this concept, completely upgrading our approach to recovery from backpain. At the same time, in the early 1990s, the Pilates system emerged as using the exact muscle groups identified by the scientific teams, and so Physios interest in using Pilates for our back pain patient groups began.
Further reading: Pilates or Yoga?
A frequent question we get is whether Pilates or Yoga is better for back pain. In the long term, both or either have the advantage of being significantly better than doing no exercise. However, there is a simple rule we use.
Read more
Firstly, if recovering from recent back pain or back surgery, or even a Whiplash type injury, Pilates is the exercise system of choice. This is because It effectively strengthens the CORE or deep trunk musculature, which is meant to work in almost every single activity of life, from walking to sitting to using a keyboard, carrying shopping, all sports activities, even simple balancing on one foot.
Later, for long term spinal health, the choice between Pilates and Yoga comes down to flexibility, in our opinion. The individual who is strong in their trunk but not very flexible (only able to bend forward to mid shins, for example), may get more benefit from Yoga, as Yoga facilitates stretching and movement.
However, if back movement is good, regaining strength is more important, so Pilates may be the better choice. So:
for strength or recovery from injury: Pilates
to increase mobility: Yoga.